Content and Copy Created Website/Market Analysis' UX and Content Planning Testimonies Gathered
Ongoing Blogs Created Ongoing Market Analysis' Ongoing Content Updates And more ...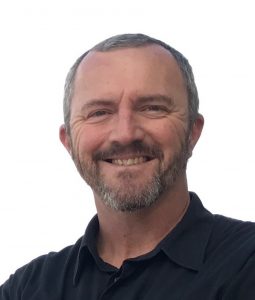 Getting to know me.
The Short Story
I entered the Internet industry in 2010 while working as a volunteer for a community service organisation. While doing this volunteering, I was self-employed, training and/or assessing forklift tickets and warehousing and logistics qualifications.
I learnt to love the web though, and I stayed.
It was a slow journey of growth, but it was also a fruitful one.
Learning and applying website build specifics, I moved into content planning, copy and content creation, project management and finally quality assurance.
Now, after identifying my strengths and listening to the feedback and encouragement of my clients and peers, I have chosen to focus my services and professional growth on the disciplines of content, copy and research – undoubtedly, the areas I enjoy most and am most appreciated for.
My background is more diverse however, which I detail in 'The Decades Before Web' section below. For those who would like to know more, I explain specifically why I claim to be a jack-of-all-trades and a master of one.
In short, I've worked in a wider range of occupational roles than anyone I know, from the shop floor to general management, as an employee and as a Director. I've also travelled broadly and have studied extensively. I love to learn and I'm fascinated by people as well as processes.
All of this has produced some good fruit in my life.
Life Has Trained Me For This Service
During almost 50 years of living I've accumulated some great skills, unusual experiences, and all-important humility. I know my short-comings; I also know my strengths.
I love to harness what life has blessed me with, and employ it to the endeavour of writing.
I've got a knack for identifying inconsistencies, contradictions, problems and threats.
I have a passion for research, solution-seeking and quality assurance.
I've broad experience, so I know the right questions to ask.
I have learnt a lot, so it's hard to pull the wool over my eyes.
I'm willing to ask tough questions, and even look foolish in the process.
I like seeing things done well, and then seeing them done better.
I've developed above average analysis skills.
I'm a deliberate and calculating strategist.
I also love to harness what life has blessed me with, and employ it to the endeavour of writing.
The Decades Before Web (for those who are interested)
"When you publish your first book, send me a copy."
This epic started a long time ago, and nothing in this journey has been wasted.
It's Taken a While, Mr. Ball.
My most significant teacher was Mr. Kendrik Ball, in fifth grade, 1978. He was tough and meticulous, but he drew out some beliefs and skills I did not know I had. As I left the class on my last day he called me back, shook my hand, looked me in the eye and said, "When you publish your first book, send me a copy." 
And 12 years later, when I met him randomly, he remembered the question and asked me again. Amazing! That's a teacher who knows and cares about his students.
Life took me in different directions, but I'm finally where I believe I should be. Mr. Ball saw it in me. Of course, back then he would have corrected me for starting the above paragraph with a conjunction (the word 'And') but I suspect were he to read it today, he'd see the method in my 'grammatical rebellion'.
From 18 to 30 years: Broad and Invaluable Experience, Much Zeal and Little Foresight
My first decade was one of youthful, care-free movement.
This period started with 3 years of teacher's college, Australian representation in the AIRTC International Exchange, 2 own-business ventures, work as a cleaner, and a few casual jobs in front-line customer service and sales.
After graduation, I then back-packed for 11 months in Africa, Europe and North America – most of it solo. I worked in England on a road-crew and in America at a Summer Camp. I came back very different from how I left.
As a result of becoming friends with some police officers in England and New York, I joined the NSW Police Force on my return. It was a short lived venture however; even though I graduated 5th in my class and there was much in the job that I loved, by my fifth month I decided the job had complications I simply did not want to deal with.
It was also during this period that I became a Christian. I mention this because I neither push nor hide my Christian convictions. I believe in facing reality head-on: in business, life, relationship and the eternal. I simply don't hide what (or more correctly, who) I have found. Rest assured though, I am a professional and respect other's perspectives, convictions and decisions, as I believe God does also.
After leaving the NSW Police Force I taught in various Catholic high schools and colleges. Tiring of contract work, and securing only repeat temporary postings, I decided to return so self-employment. This led me into office management and a 12-staff General Manager role.
From 30 to 41 years: Training, Teaching, Self-Employment and More
Married at 30, the next decade was a blur of the joyous and the demanding. Family meant paying bills, and with what came to be a wife and four daughters to look after, mine was a contract driven life, with no option for study or stability. Career building was not an option, however I have now come to view the breadth of experience I gained as beneficial.
I worked as a high-school teacher, as a vocational trainer and team leader at TAFENSW, as a financial controller / administrator and also for short periods in casual roles as a Disabilites Support Worker, Forklift Operator and thereafter moved into vocational training as a forklift trainer.
As I have already explained, it was during my forklifting and warehousing days that I found the web, and I guess you might say the web also found me.
My Goals Now
My goal is to create a win-win relationship. Through creative, precise and purposeful text, I aim to:
Improve your website's 'Google' authority,
Improve your search engine performance for specific terms,
Improve your search-engine click-through-rate so you gain more visitors,
Improve visitor appreciation for, and response to, your website as a whole,
Improve your conversions, and
Pursue a program of continuous improvement in all of the above.
By developing win-win relationships, I hope to establish long-term relationship with a client base that appreciates high quality and tailored services. I aim to deliver a boutique service that my clients treasure!
To learn more and enjoy an introductory no-obligation conversation, phone 0403 302 490 or complete the form below.