Content and Copy Created Website/Market Analysis' UX and Content Planning Testimonies Gathered
Ongoing Blogs Created Ongoing Market Analysis' Ongoing Content Updates And more ...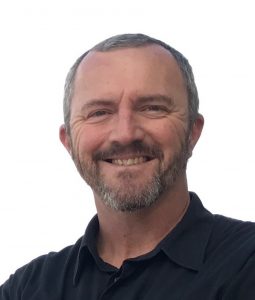 Getting to know me.
Dragged into web in 2010, I've been happily entangled ever since.
At that time, I was volunteering for a community group while self-employed as a forklift, warehousing and logistics trainer. Their volunteer web-guy, Chris, had to leave. The boss called me in one day and  asked, "What do you know about web?"
"I know the addresses start with 'www'," I replied with a grin.
As I watched disappointment and a little panic etch its way across his face, I realised that was not the answer he had hoped for.
Sensing opportunity within a crisis, I quickly added, "But I'm a good learner and I'm willing to have a go. If Chris can give me a two-hour intro, I'll give you what I've got."
That is how I began: with a two-hour introduction from Chris, an apology and a sincere, "Good luck!"
Two weeks later, I had built my first website from the ground up.
While in that role, I met the owner of a web design and hosting company. Eventually, he invited me to come and work with him. Three months later, I closed my training business and focused my efforts entirely on the web.
It was a slow journey of growth, but it was also a fruitful one.
Learning the foundations of website design, I then moved into content planning, copy and content creation, SEO, quality assurance and finally, project management.
After six years of focused website development, I took some time to reset. Identifying my strengths and preferences, I also sought the feedback of friends, clients and peers. The result was a decision to focus my services and professional growth on the disciplines of content, copy and research.
These are undoubtedly the areas I most enjoy and am most appreciated for.
A Jack-Of-All-Trades and a Master of One
My background is diverse, which is why I can stake a claim as a jack-of-all-trades and a master of one. This history is explained below.
I've worked a more extensive range of industries than anyone I know, from the shop floor to general management, as an employee and as a Director. I've also travelled broadly and have studied extensively.
My passions are truth and solutions. Guilty of being a bit intense at times, I love to learn, I'm fascinated by people and I'm intrigued by process.
All of this has produced some good fruit in my life.
Life Has Trained Me For This Service
I love to harness what life has blessed me with, and employ it to the endeavour of writing.
During more than 50 years of living, I've accumulated
A remarkable range of skills,
A wealth of valuable experiences,
Healthy humility through both wins and losses, and
A desire to pour out my life on that which is worthy.
Well aware of my short-comings, I also know my strengths
If there's a problem, I usually identify it quickly. I have a knack for identifying inconsistencies, contradictions, challenges and threats.
Finding solutions is a passionate focus. With above average analysis skills, I map problems accurately so I can then secure effective resolutions; what merely seems right will never do!
Quality-focused to a fault, I'm rarely fast. That's a negative I know, but there's a price to being careful in research, deliberate in solution-seeking and fastidious with quality assurance.
My questions are practical and thorough. Experience has trained me well and I'm comfortable looking foolish if it gets me the information I need.
It's hard to pull the wool over my eyes. My perspectives and experience are broad.
I don't startle easily, as I'm a deliberate and calculating strategist. As I approach a crest, I'm usually thinking about the valley ahead, long before it comes into sight.
I also love to harness what life has blessed me with, then employ it to the endeavour of writing.
The Decades Before Web
Mr Rowsome Ball was my fifth-grade teacher in 1978. He was strict, challenging and meticulous; he was also safe, encouraging and a great masculine role-model. He drew out of me, and developed within me, values and skills I did not know I had.
Why do I share this? Because on my last day as a fifth-grader, he shook my hand, looked me in the eye and said, "When you publish your first book, send me a copy."
There no book yet, but I have written training programs, manuals, sales letters, scripts and web content aplenty.
Mr. Ball saw it in me.
From 18 to 30 years: Broad and Invaluable Experience, Much Zeal and Little Foresight
My first working decade was youthful and perhaps reckless movement.
In the first three years I crammed in teacher's college, Australian representation as an Air Force Cadet, two business attempts, work as a cleaner and casual jobs in front-line customer service and sales.
After graduation, I back-packed solo through Africa, Europe and North America. When in England, I drove a shovel and a jackhammer on a road-crew. In America, I led a team as a Senior Counsellor at a Summer Camp. I came back very different from how I left.
Befriending some police officers in England and New York, I joined the NSW Police Force on my return. Graduating fifth in my class, I won the posting of my choice, but I concluded the job had complications I did not want. I left before my first year was completed, but I've never regretted the experience nor the lessons received.
It was also during this time that I became a Christian. I am still zealous for this relationship and that others might know Him too. Just as I face reality head-on in business, I also address reality in life, relationships and the eternal. I neither push nor hide my experiences and convictions. Truth and love permit nothing less.
After leaving the NSW Police Force, I taught in Catholic high schools for three years before tiring of contract work and cross-city traffic.
During the next four years, I tutored school kids, ran basketball coaching clinics in schools, conducted professional development programs for teenagers, worked with the long-term unemployed, became General Manager of a 12-staff Physiotherapy and Rehabilitation Clinic and then assumed the role of Office Manager (with four staff) in a distribution company.
From 30 to 41 years: Training, Teaching, Self-Employment and More
Shortly after turning 30, I decided to marry five people: a wife and four daughters (aged four to 16). As a result, the next decade was a blur of the joyous and the demanding.
Family meant paying bills; luxuries like training, study and career building became an elusive dream. My life became contract driven as I did whatever it took to pay the bills; only in hindsight have I come to view the breadth of experience I gained as beneficial.
There was a six-year return to teaching, time as a vocational trainer and team leader at TAFE NSW, six months as a financial controller/administrator and also small casual roles as a Disability Support Worker and Forklift Operator.
Toward the end of this time, I moved into vocational training as a forklift, warehousing and logistics trainer (both employed and self-employed).
My Goals Now
My goal is to create a win-win relationship.
Through creative, precise and purposeful text, I aim to:
Improve your website's 'Google' authority,
Improve your search engine performance for specific terms,
Improve your search-engine click-through-rate so you gain more visitors,
Improve visitor appreciation for, and response to, your website as a whole,
Improve your conversions, and
Pursue a program of continuous improvement in all of the above.
By developing win-win relationships, I hope to establish a long-term relationship with clients that appreciate high quality tailored services.
I deliver a boutique service that my clients treasure!
To learn more and enjoy an initial no-obligation conversation, phone 0403 302 490 or complete the form below.